Hotel Wales


Just a block from Central Park, Hotel Wales is located in the Upper East Side's Carnegie Hill neighborhood. Featuring a rooftop terrace, this hotel provides gorgeous furnishings, Belgian linens and down comforters and pillows.

Excelsior Hotel

Only half a block from Central Park, Excelsior Hotel is also close to the American Museum of Natural History. Guests enjoy the smoke-free environment and the French-country décor. Also, a buffet breakfast is available for a fee.

The Surrey


Located in the Upper East Side neighborhood of NYC, The Surrey is close to Central Park, the Whitney Museum of American Art and Madison Avenue shopping. Guests enjoy an onsite health club, full-service spa and restaurant.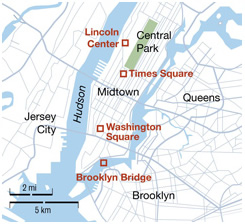 Cities in New York State:
Other Cities: