Midtown has never been synonymous with cool, and common wisdom dictates that the best bars are to be found downtown or in Brooklyn. With a flood of recent openings, though, some of the city's best cocktail bars are now hidden atop swanky hotels and in unassuming office buildings. These five places are not for happy hour specials but rather are good options to avoid the inevitable sardine-squeeze and precarious game of don't-spill-your-drink that has far too few winners.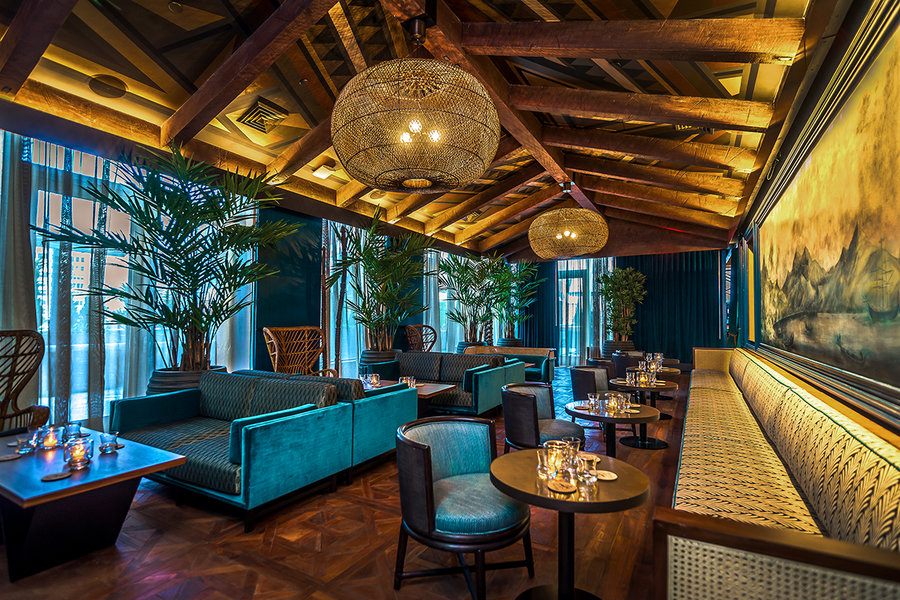 The Polynesian
An upscale tiki bar in the Pod Hotel that combines the wild fun of sharing a punch bowl (that may or may not be engulfed in flames) with the precision and complexity of an expertly made cocktail. Single serving options are equally adventurous with weird-but-wonderful concoctions like the Elvis is Dead (peanut butter, rum, bourbon, banana, pineapple). There's a rooftop terrace but opt to sit inside where lush plants and colorfully decorated walls transport drinkers to the Pacific Islands.
400 W 42nd St
The Campbell
Housed in the former office of its namesake Jazz Age mogul, The Campbell is perched above Grand Central Terminal in a secluded alcove for the ultimate post-work refuge. Classic drinks are made impeccably well, especially the penicillin with Ardbeg 10yr. There are also multiple versions of old fashioneds and Negronis and a couple of punches, perfect for soaking in the roaring 1920s atmosphere.
15 Vanderbilt Ave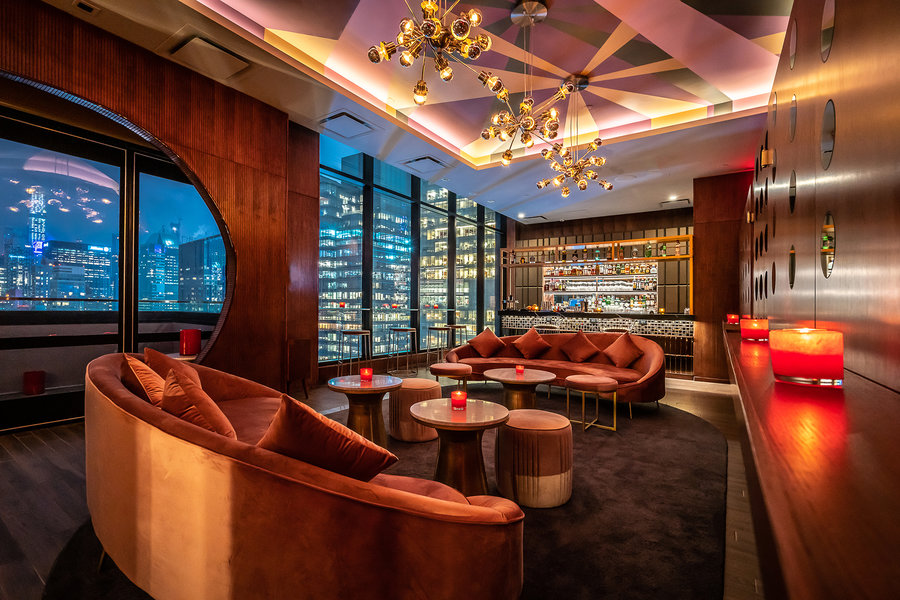 Dear Irving on Hudson
The midtown expansion of beloved Gramercy speakeasy Dear Irving is bigger in every way. Covering two sprawling floors with panoramic skyline and river views, this penthouse bar couldn't feel farther from the Port Authority (even though it's just across the street). They excel in strong whiskey-based cocktails like an updated old-fashioned with barrel-aged fruits and maple syrup that's best enjoyed on a couch overlooking the Hudson or in one of the many cozy nooks.
310 W 40th St
The Rum House
The Rum House is the most un-Times Square bar located in Times Square. The intimate mahogany-lined room looks like it was airlifted from downtown, and they even have a happy hour 'til 6pm daily where you can quaff glasses of their rum punch or signature daiquiri for $10. Several nights feature live jazz and swing music. Be aware it does get crowded, so best to arrive early.
228 W 47th St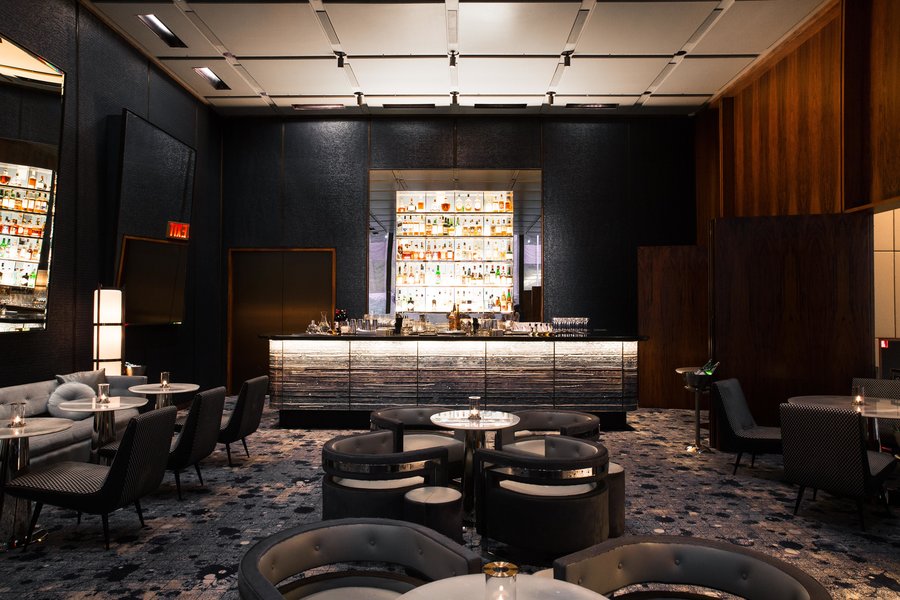 The Pool Lounge
The best place to get a jalapeño martini is inside the Seagram Building on the hallowed ground of the now-shuttered Four Seasons Restaurant. Despite featuring the entire hot pepper whimsically hanging off the glass, the heat in the drink is quite nuanced, building ever so gradually. Drinks are named for their dominant flavor (the Chamomile made with rye and Campari is another must), though all being class acts, they never overpower.
99 E 52nd St
By Christopher Kompanek