Events in NYC – New York City Events Calendar
If you want to suggest an event, please
contact us
November 2017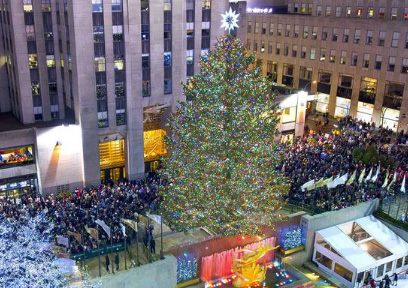 Rockefeller Center Christmas Tree Lighting
November 27 / Rockefeller Plaza
One of New York's most popular Christmas traditions, visitors are welcomed to witness the lighting of the big tree at Rockefeller Center, featuring tens of thousands of dazzling lights hanging from its branches and creating a magical spectacle for everyone.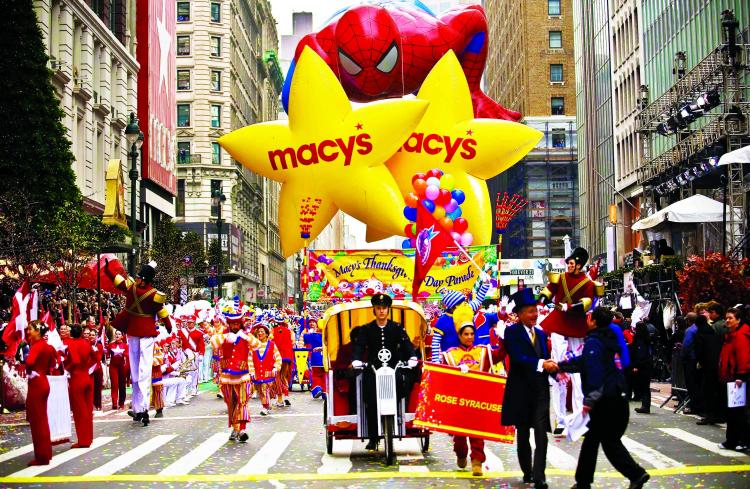 Macy's Thanksgiving Day Parade
November 23 / Manhattan
Huge balloons, musical extravaganzas and even the odd celebrity appearance are some of the main highlights of this spectacular annual holiday parade. If you can't make it in the flesh, the event is also broadcast live on television.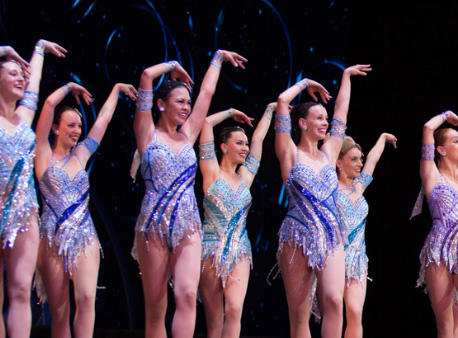 Radio City Christmas Spectacular
November-January / Radio City Music Hall
One-and-a-half hours of lung-bursting singing, hip-twisting dancing and family-friendly entertainment feature at this long-established New York holiday tradition that takes place at one of the city's most iconic venues.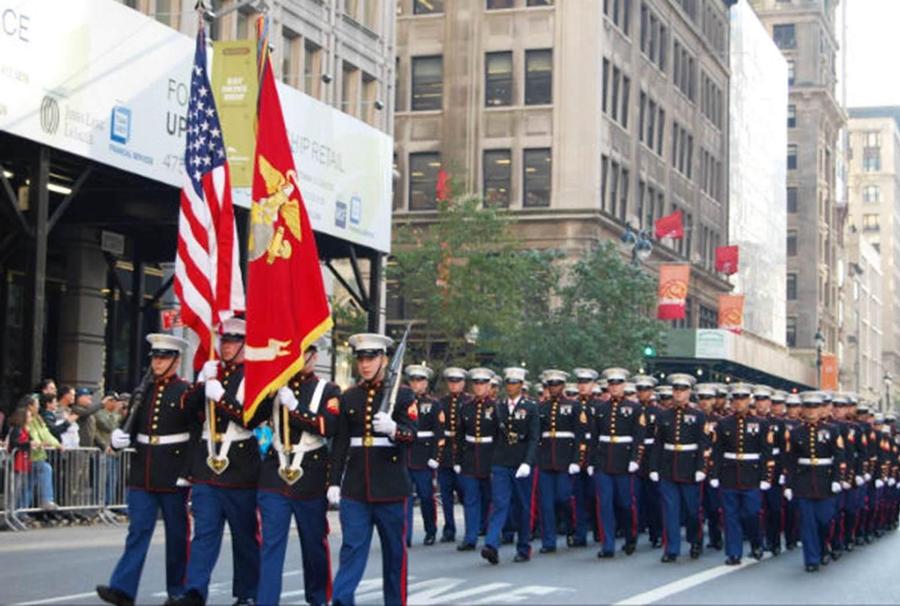 New York City Veterans Day Parade
November 11 / Fifth Avenue
America has a unique reverence for its military and this annual parade welcomes over 60,000 spectators who come and offer their appreciation to past and present members of the armed forces.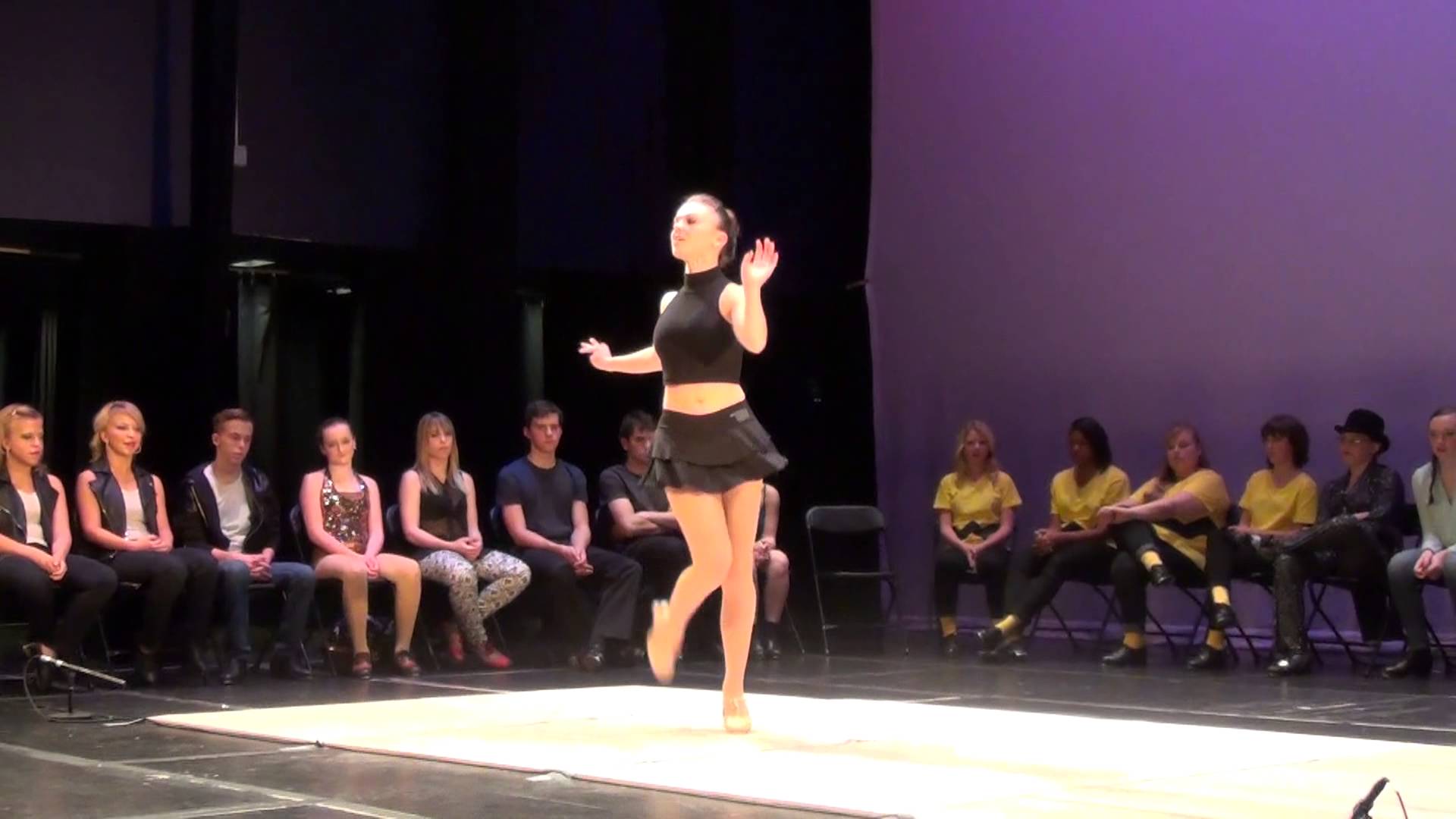 The Big Apple Tap Festival
November 10-12 / All across NYC
A gathering of tap dancers from all over the world for three days of intense tap dancing. There's classes for adults, teens, and young tappers at various levels, as well as tap history talks and a video presentation, alongside other events.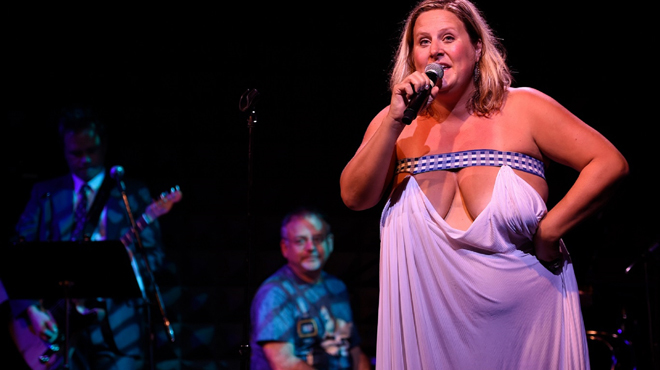 New York Comedy Festival
November 7-12 / All across NYC
Prepare for big belly laughs at this high profile comedy festival featuring some of the best and most original comedians from New York and beyond. Performances are held at venues across the city throughout the festival.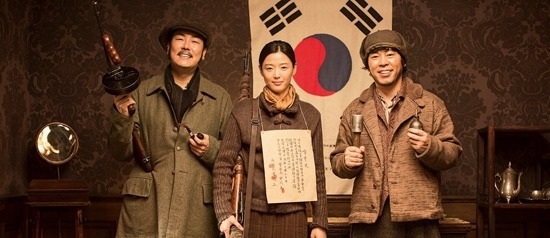 New York Korean Film Festival
November 6-11 / Museum of the Moving Image, Queens
A yearly celebration of the best in mainstream and independent Korean cinema. Catch screenings of mind-blowing crime thrillers, romantic fantasies and other genres, plus panel discussions with directors and other leading figures in the world of Korean cinema.
New York City Marathon
November 5 / All across NYC
More than 50,000 runners pound the streets of New York's five boroughs in what is said to be the world's largest marathon event, with thousands of spectators lining the route to cheer them on along the way.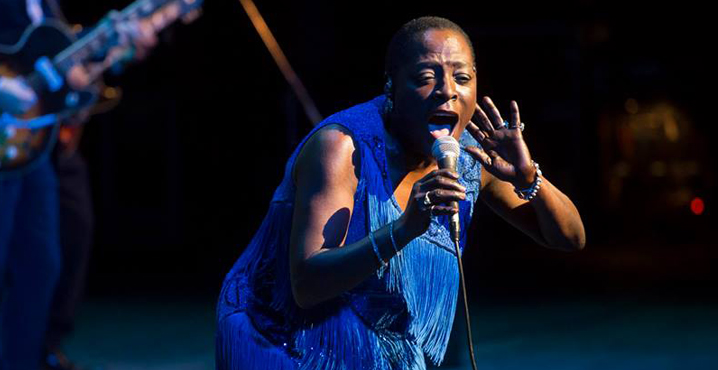 TD James Moody Jazz Festival
November 4-12 November / New Jersey Performing Arts Center
This festival is packed with performances by today's most listened-to luminaries on the jazz scene. Among the line-up this year will be Grammy-winning vocal quartet The Manhattan Transfer and a free jazz performance by the Terell Stafford All-Stars.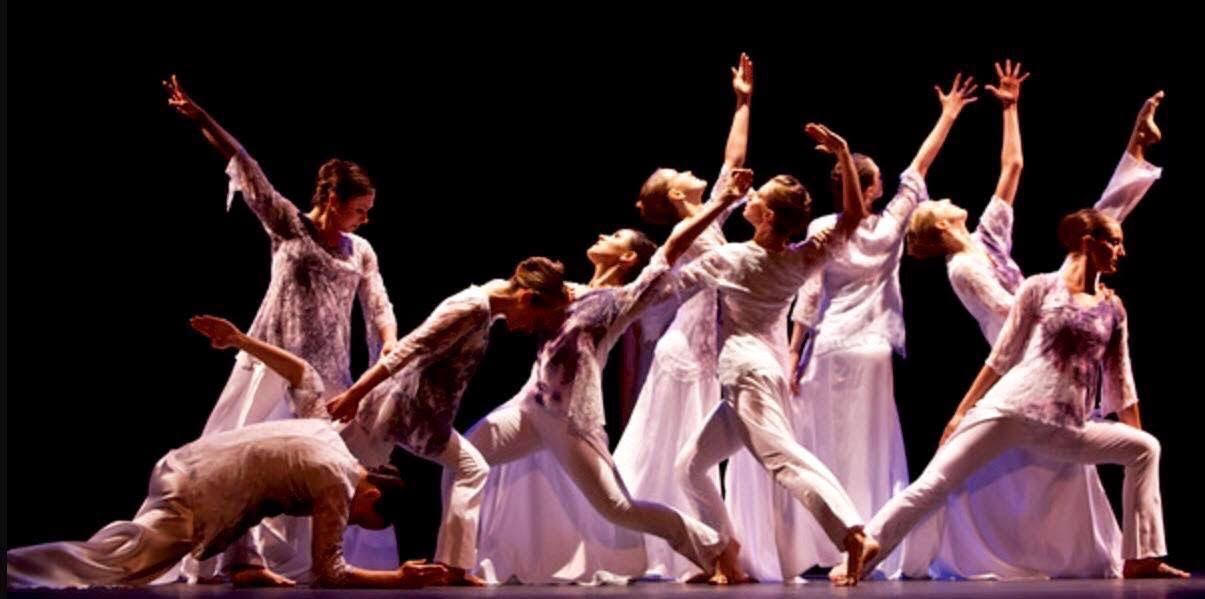 Dance Gallery Festival
November 3-5 / Ailey Citigroup Theater
Designed to help deepen public appreciation and support for concert dance, this festival provides an exciting forum for some of the world's most talented choreographers, delivering a unique experience of sublime, unfettered dance.
December 2017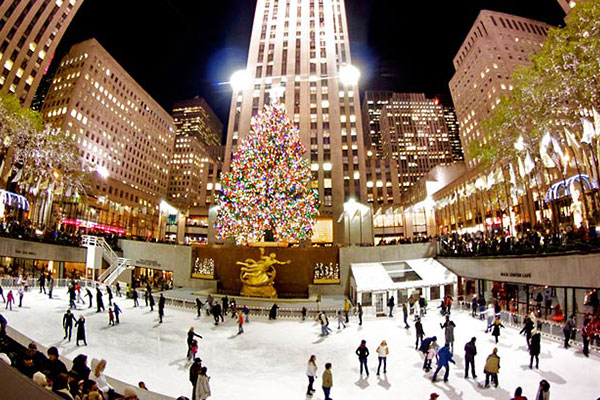 Ice Skating at Rockefeller Center
December-January / Rockefeller Plaza
A winter visit to New York wouldn't be complete without enjoying one of the city's most celebrated traditions. Each winter, fun-seekers lace up their skates and twirl away at The Rink at Rockefeller Center, situated at the base of the venue's iconic Christmas tree.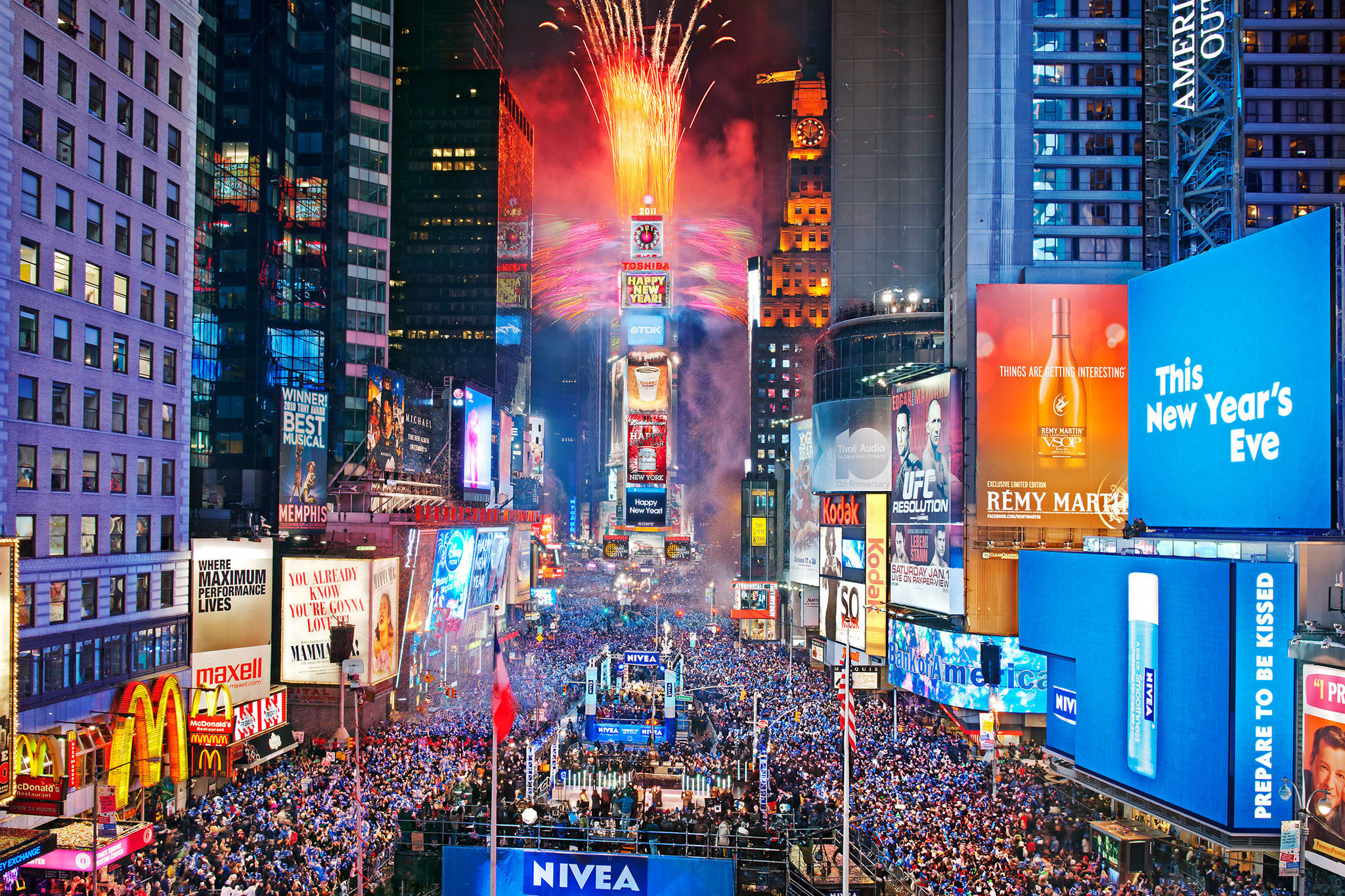 New Years Eve in Times Square
December 31 / Times Square
One of the world's most iconic locations for New Year's Eve celebrations, Times Square attracts thousands of revellers who come to welcome in the New Year surrounded by dazzling illuminated signs and decorations, and to witness the famous big ball drop at midnight.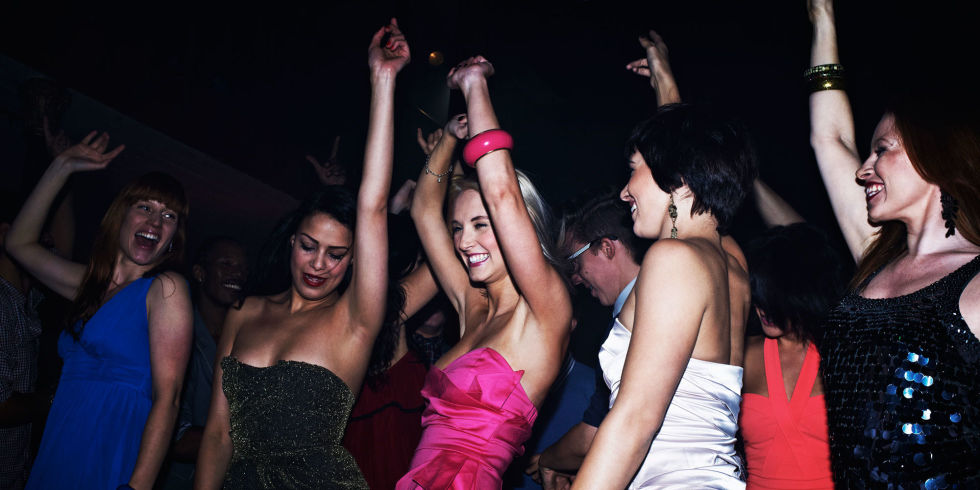 Matzo Ball
December 24 / Commodore Barry Park
New York's Jewish population is one of the largest in the world, and each December they are invited to gather and mingle at this annual party. There's live music and dancing, ample food and drink, and as much suave chatter as you can muster.
Great Performances Latke Festival
December 18 / Brooklyn Museum
This festive holiday tasting event celebrates the best and most creative potato pancakes in New York, with a panel of celebrity charged with casting their votes for the best at the show. Proceeds from the event go to The Sylvia Center, dedicated to promoting healthy eating habits.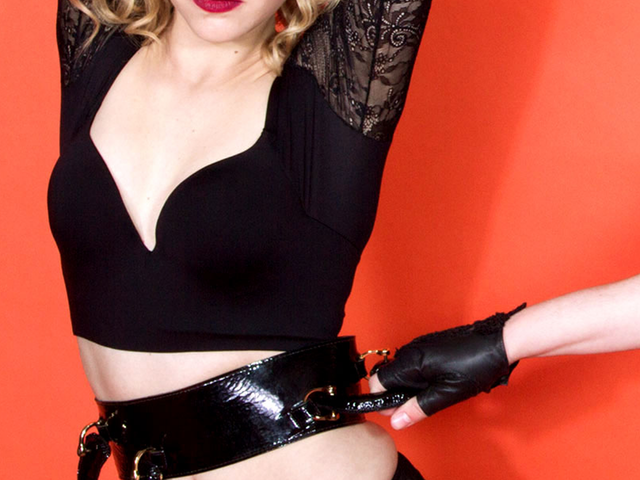 Bound Confidential BDSM Exhibition
December 16-17 / New York
This fetish conference and kink social networking event showcases the very best in fetish dress, gear, equipment, and erotic performance. Visitors can enjoy live exhibits, a 'one-of-a-kind' contest, instructor led classes, silent auctions, one-on-one tutorials, and plenty more.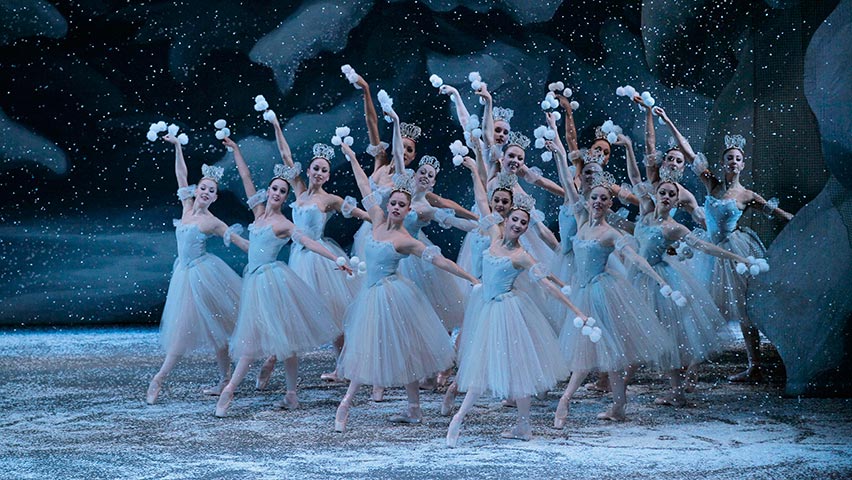 The Nutcracker by the NYC Ballet
All month long / Lincoln Center
Watching a performance of the Nutcracker in New York: you can't get much more festive than that. Audiences are transported into a captivating world of mice and toy soldiers, all brought to life by over 200 NYC Ballet ballerinas in this world famous holiday show.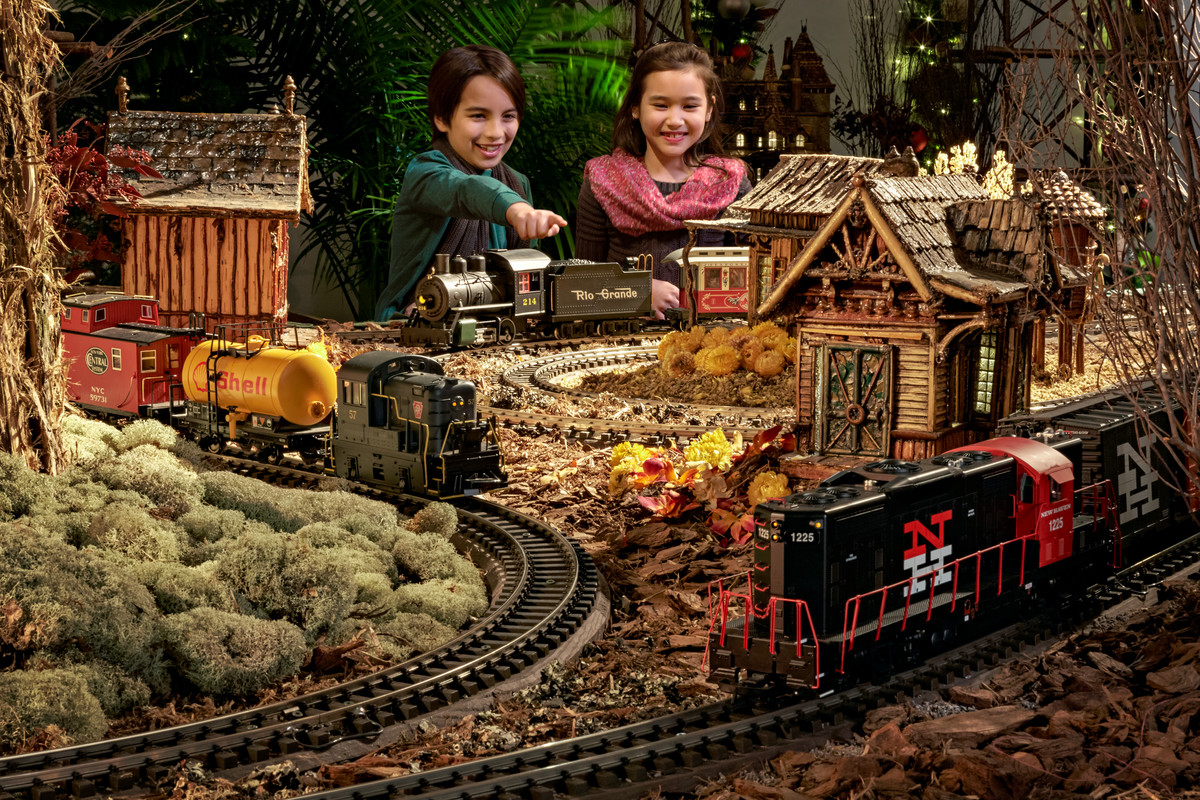 Holiday Train Show
All month long / New York Botanical Garden
Miniature model trains are the star of this annual show, which takes place throughout December. Model trains meander along the railway track past famous miniature landmarks, provoking wonder and awe from all who witness them. There's also concerts, readings and numerous other kid-friendly activities.
Holiday Window Displays
All month long / Across Manhattan
Each winter, the world famous thoroughfare of Fifth Avenue is transformed into a magical showcase of festive displays and decorations. Iconic stores such as Macy's and Barney's let their imaginations go wild and produce eye-catching window displays.to be enjoyed by all who pass by.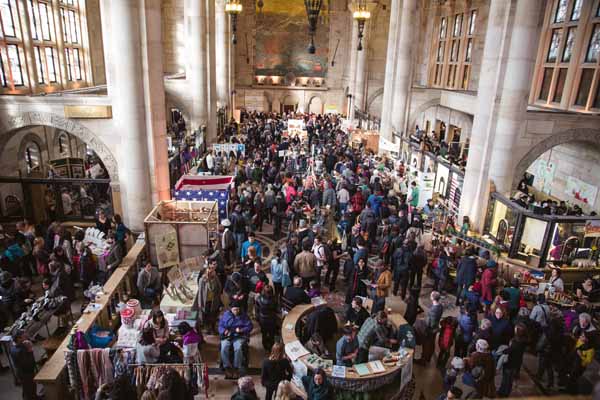 Renegade Craft Fair
December 2-3, 9-10 & 16-17 / Industry City, Brooklyn
Over 150 vendors display their hand-made and bespoke goods at this popular free-to-enter craft fair, where visitors can snap up a variety of kitsch and cool garb, artwork and accessories. There's also live entertainment from DJs, DIY opportunities and heart-warming winter drinks.
Wine Riot
December 1-2 / Brooklyn
Travel the world of wine under one roof at Wine Riot, providing an all-access pass to hundreds of new wines. There's also a temporary tattoo booth, interactive tasting booth, crash courses, and the now-famous Bubbly Bar.
January 2018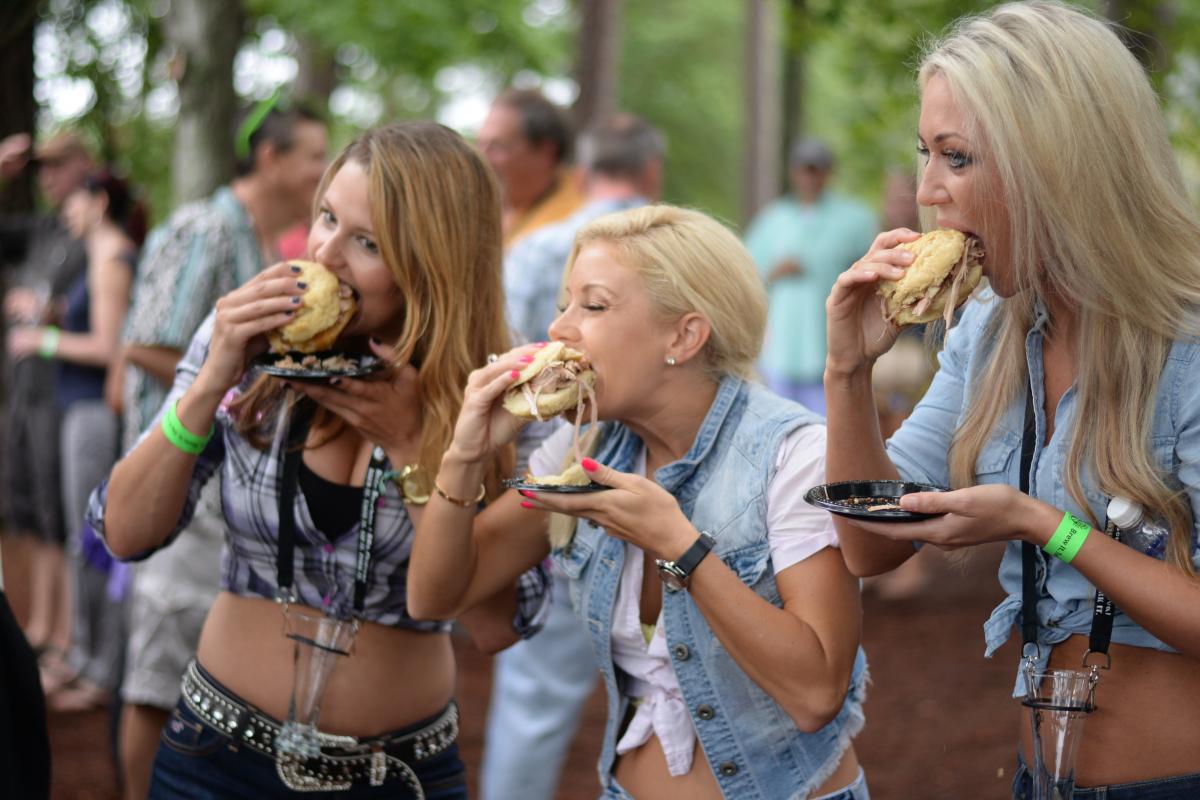 Beer, Bourbon & BBQ Festival
January 27 / The Tunnel in Manhattan
Stuff your face with all-you-can-eat whole-roasted pig, broken down into dishes like tender pork brisket and zesty ribs by pit-masters from across America. For refreshments, sample craft suds and hooch, including 20-year-old bourbons. And don't miss the bacon-eating contest.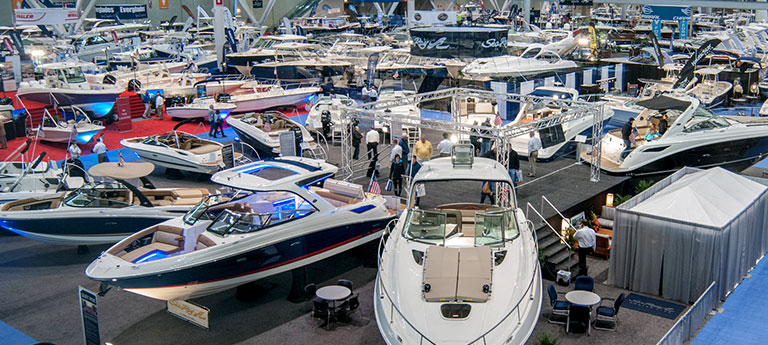 New York Boat Show
January 24 – 28 / Javits Center
Some of the world's most beautiful and cutting edge pleasure boats are displayed at this annual boat show, along with a wide range of products and accessories relating to the marine industry. Workshops are also held throughout the event.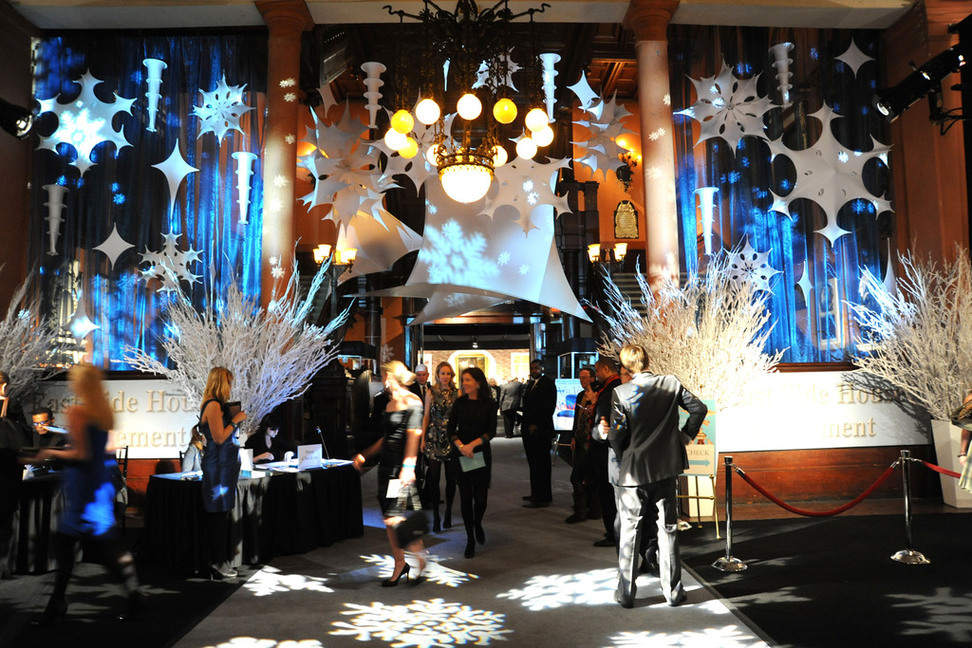 Winter Antiques Show
January 19-28 / Park Avenue Armory
Antiques lovers should head for the Park Avenue Armory this January for the annual Winter Antiques Show, which has grown to become one of the most respected events of its kind anywhere in the country. Everything from bargain bric-a-brac to priceless antiques can be found here.
Martin Luther King, Jr. Day
January 15 / All over NYC
Honouring the life and work of iconic civil rights activist Martin Luther King, the day features a wide number of events across New York, as well as a parade in downtown Manhattan. There's panel discussions, film screenings and plenty more besides.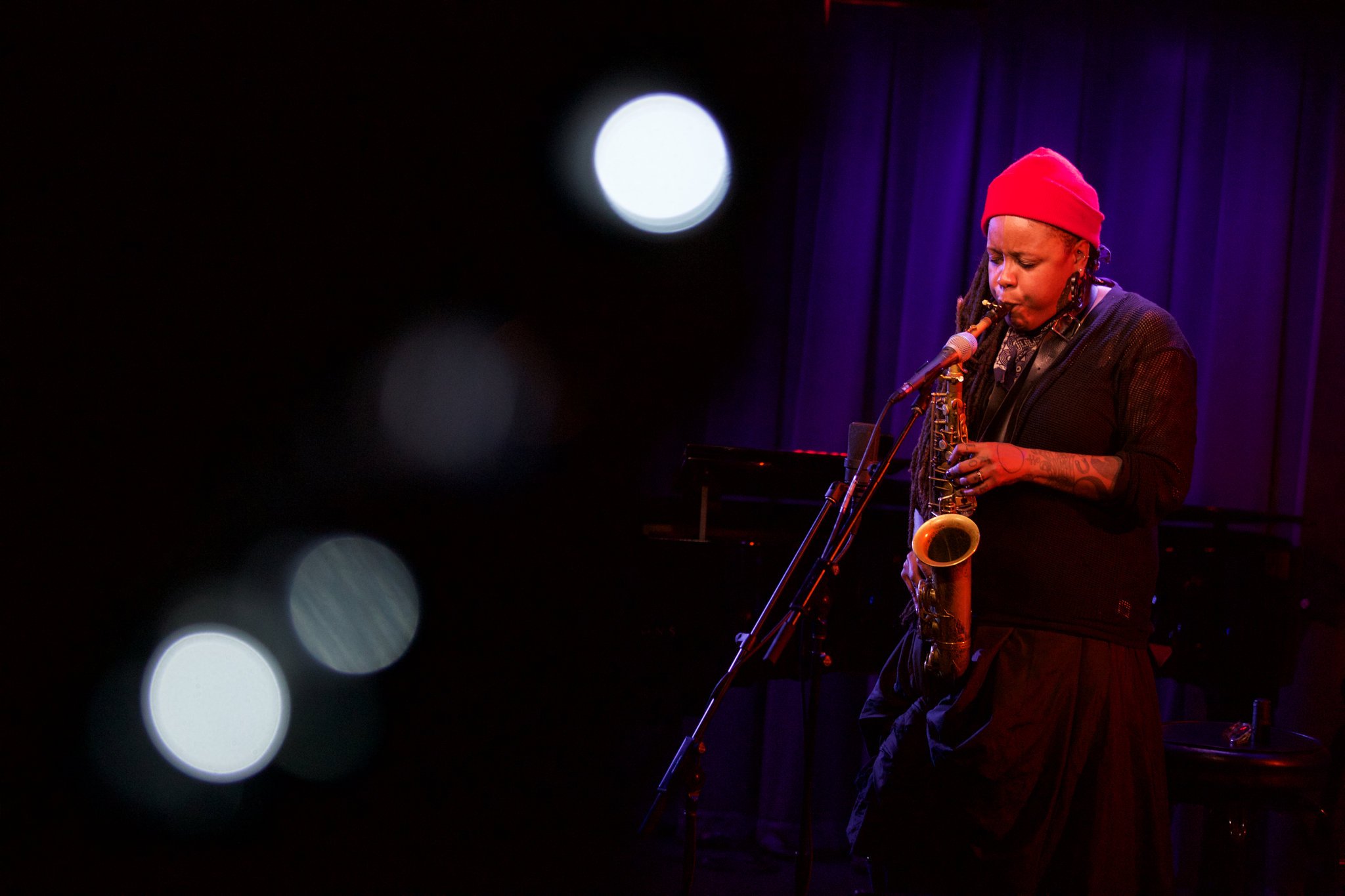 NYC Winter Jazzfest
January 10-17 / All over NYC
World class jazz musicians appear at this popular jazz festival, widely considered to be one of the finest in North America. More than 100 acts and performers appear at the event across 10 New York music venues.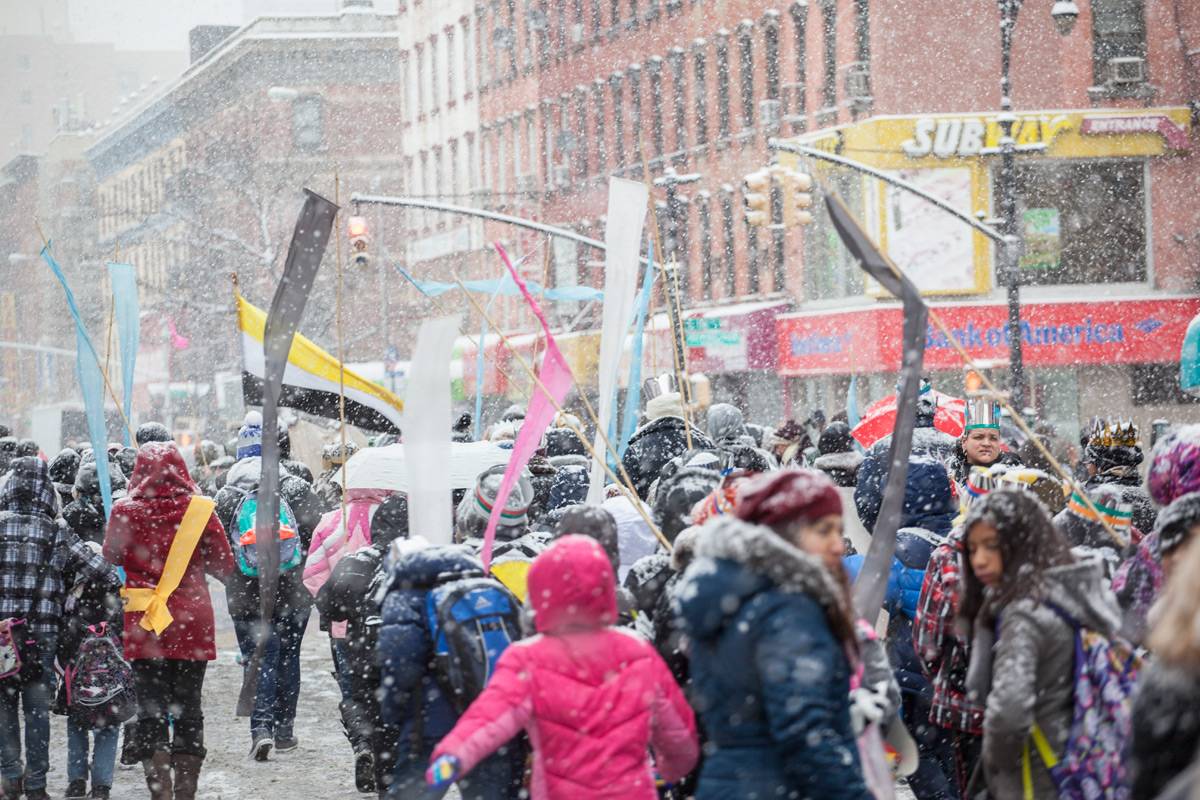 Three Kings Day Parade
January 6 / Third Avenue between 106th and 116th Streets
Each January, a huge parade through East Harlem celebrates Three Kings Day, honouring the biblical fable of the three wise men with captivating puppets, dancers, musicians and even live camels and sheep.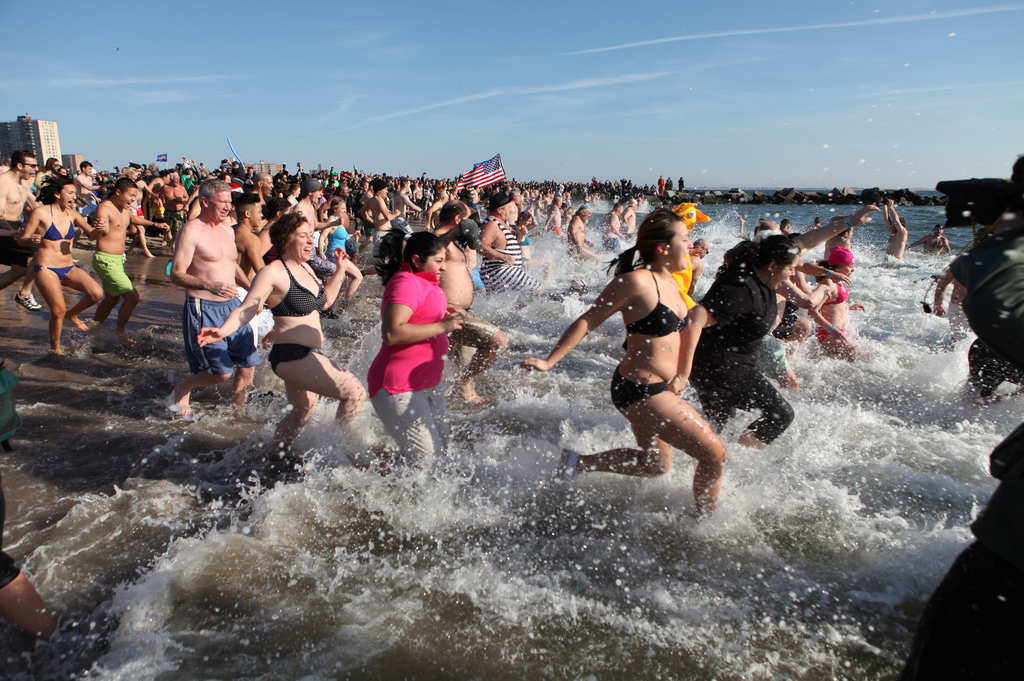 Coney Island Polar Bear Club
January 1 / Stillwell Avenue on Coney Island
A sense of adventure and a tolerance to cold water is all you need to take part in this annual New Year's Day tradition on the shores of Coney Island. Proceeds from the event go to charity.
February 2018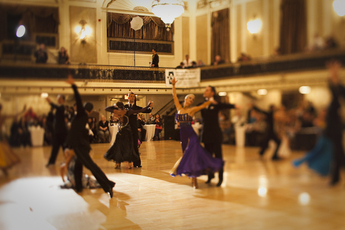 New York Dance Festival
February 22-25 / Roosevelt Hotel
Held in one of New York's most opulent venues, the Grand Ballroom at the Roosevelt Hotel, this annual festival features a wide range of dance genres, including Latin, rhythm and not forgetting traditional ballroom dancing.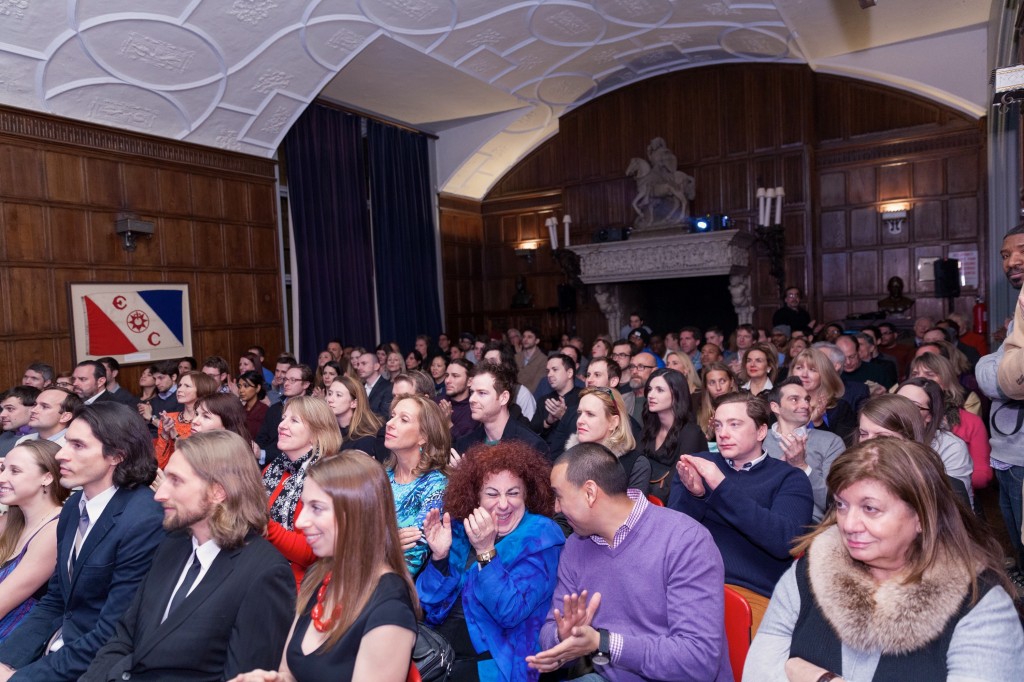 New York WILD Film Festival
February 22-25 / The Explorer's Club
This festival seeks to inspire appreciation for the planet and concern for its protection by showcasing a range of related topics, from exploration and adventure to wildlife and the environment, bringing all things wild to one of the most urban cities in the world.
American International Toy Fair
February 17-20 / Javits Center
Perfect for those wanting to relive their childhood, this annual fair features a huge assortment of games, puzzles and toys, all gathered under the roof of New York's largest convention centre.
Valentine's Day in NYC
February 14 / All over NYC
Sweep that special someone off their feet for Valentine's Day and whisk them away to the Big Apple, which is dotted with romantic spots. Enjoy a candlelit dinner, a stroll around Central Park, or how about popping the question at the top of the Empire States Building?
Westminster Dog Show
February 12-13 / Piers 92 & 94 Madison Square Garden
A carnival of canines, this event sees doggies of all shapes and sizes compete for prizes in front of a captivated audience of dog enthusiasts. Preliminaries take place at Piers 92 and 94 before the grand finale at Madison Square Garden.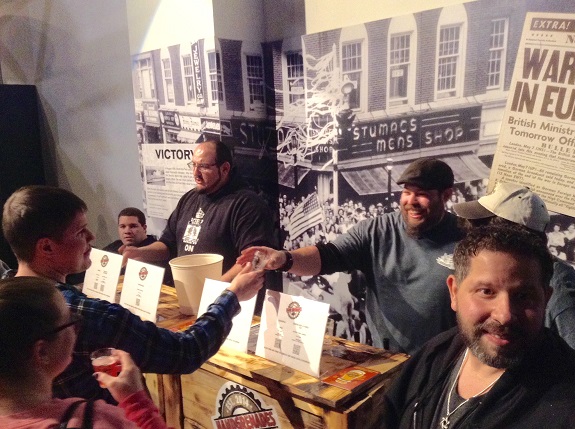 Hops & Props Craft Beer Festival
February 10 / The Cradle of Aviation Museum, Garden City
This craft beer festival takes place on the Cradle of Aviation's museum floor among the planes of aviation history, inviting guests to sample more than a hundred craft beers from a selection of popular breweries. There's also plenty of food options to help the booze go down.
March 2018
CineKink
March 1 – 4 / Anthology Film Archives
CineKink NYC showcases movies and videos that celebrate and explore a wide diversity of sexuality over four days. The event also offers panel discussions, audience choice awards, a kick-off party, and an after-party.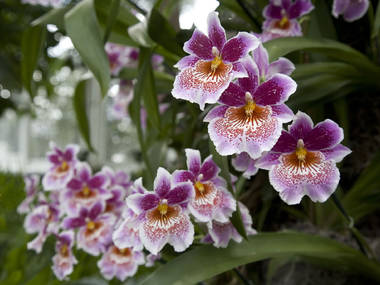 Orchid Show NYC
March 3 – April 22 / New York Botanical Garden
The Orchid Show exhibits thousands of species of beautiful blossoming orchids, all designed and curated by Belgian floral artist Daniel Ost whose kaleidoscopic sculptures and displays celebrate the complex beauty of the stunning blooms.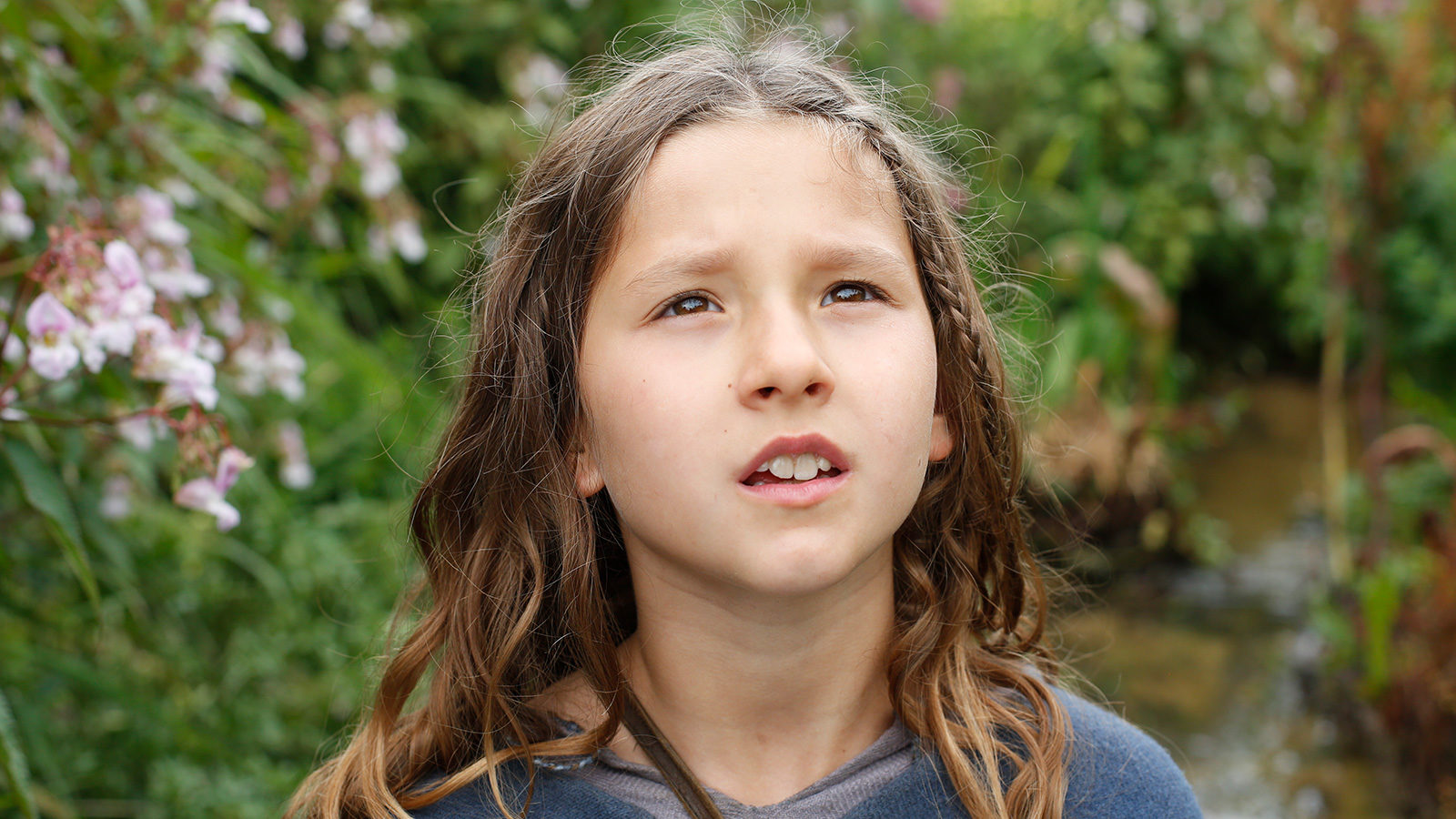 Rendez-Vous with French Cinema
March 8 – 18 / Walter Reade Theater
See the best of contemporary French films by emerging talents and established masters, including premieres, plus panel discussions, exemplifying the variety and vitality of contemporary French filmmaking. All screenings are accompanied by English subtitles.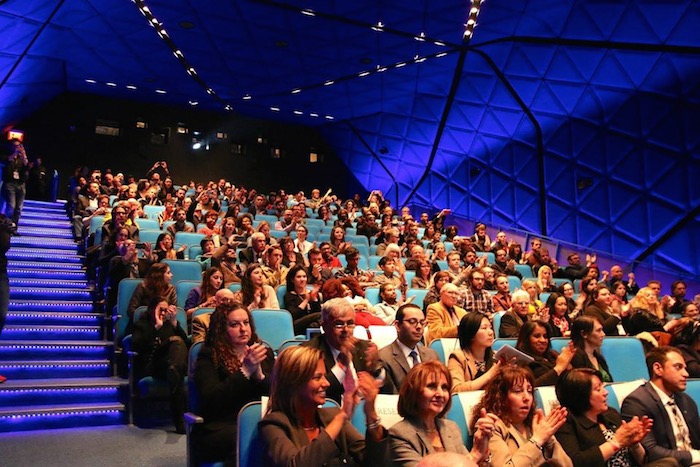 Queens World Film Festival
March 15 – 25 / Museum of the Moving Image & Kaufman Astoria Studios n
This festival screens exciting and innovative films from diverse points of view made by maverick filmmakers from around the world. The event also features a Kodak Product Prize for Best Motion Picture Shot on Film.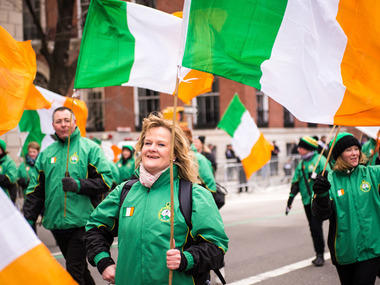 St. Patrick's Day Parade
March 17 / Fifth Avenue
Billed as the world's oldest and largest St. Patrick's parade, New York City Saint Patrick's Day Parade celebrates Irish culture and the Catholic faith on 5th Avenue from 44th to 79th.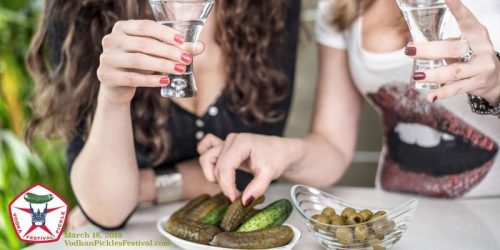 Vodka and Pickles Festival
March 18 / Grand Prospect Hall
This fun-packed festival features unlimited tasting of vodka mixed drinks along with pickles and other hors d'oeuvres, live stage entertainment, a modern art exhibition and arts sale, a photo booth, raffles for prizes, and enough dancing to guarantee you a good night's sleep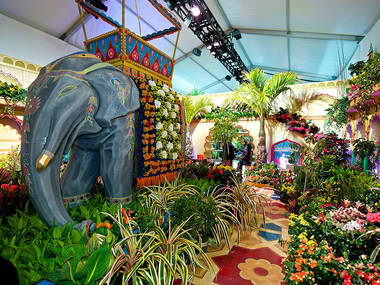 Macy's Flower Show
March 25 – April 26 / Macy's Herald Square
Roam the sweet-smelling foliage that appears at one of New York's best department stores for two weeks each year. See spectacular arrangements of flowers from around the world, all decorated to fit a specific them, which this year is the fantasy-inspired "Once Upon A Springtime".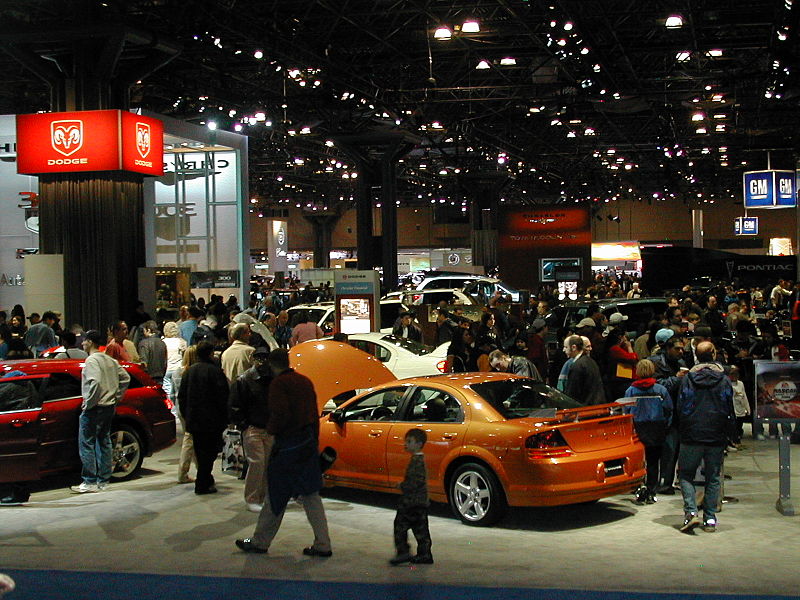 New York International Auto Show
March 30 – April 8 / Javits Center.
Come and see some of the world's most beautiful, sought-after and technologically advanced automobiles at one of the most prestigious events on the car calendar, attended by car enthusiasts, industry insiders and global media alike.
April 2018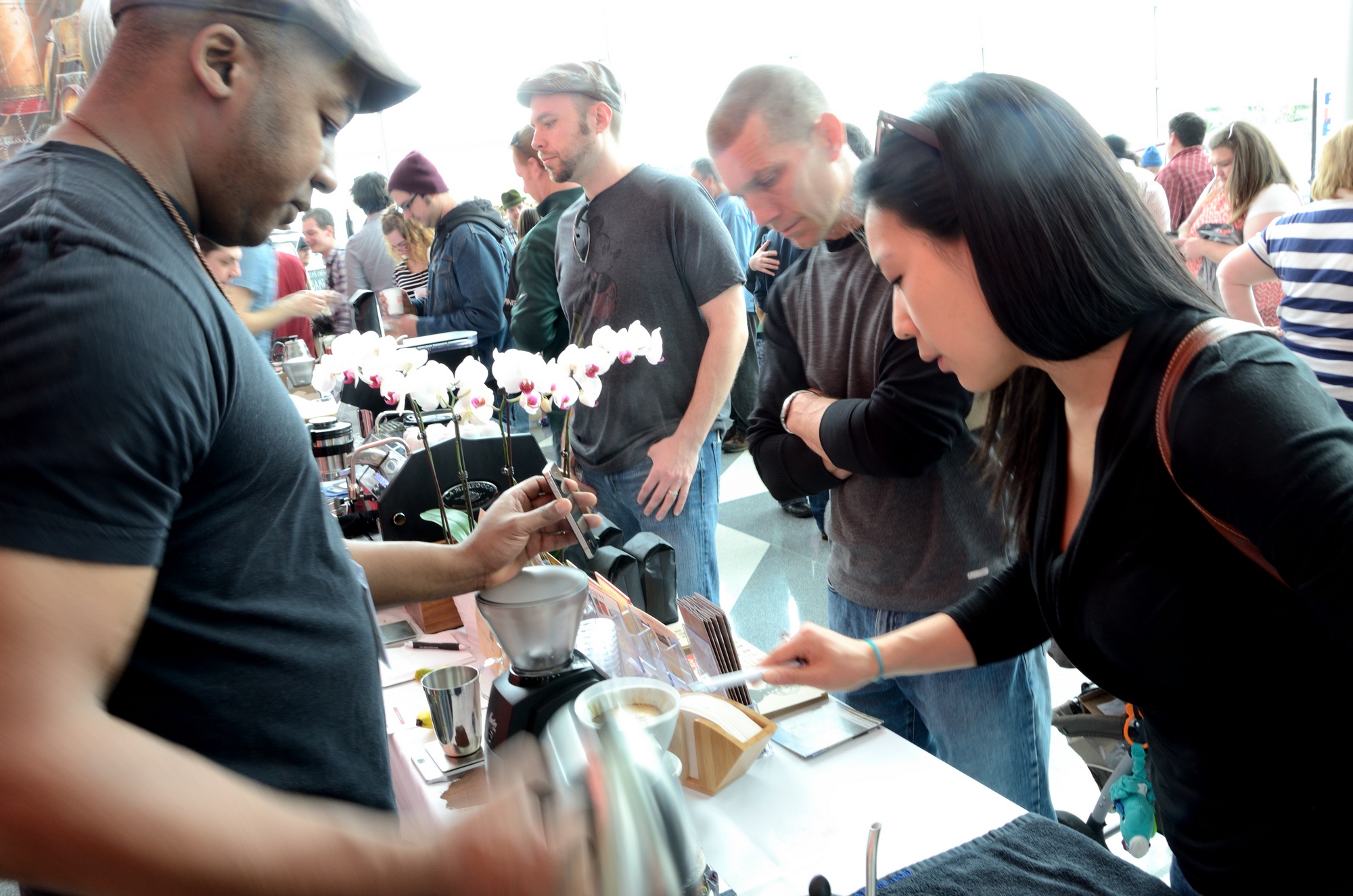 CoffeeCon
April 7 – 8 / Tribeca 360
Taste coffee, see exhibits, and attend classes at the New York edition of this consumer-focussed festival, featuring gear, classes, tastings, coffee experiences and plenty more.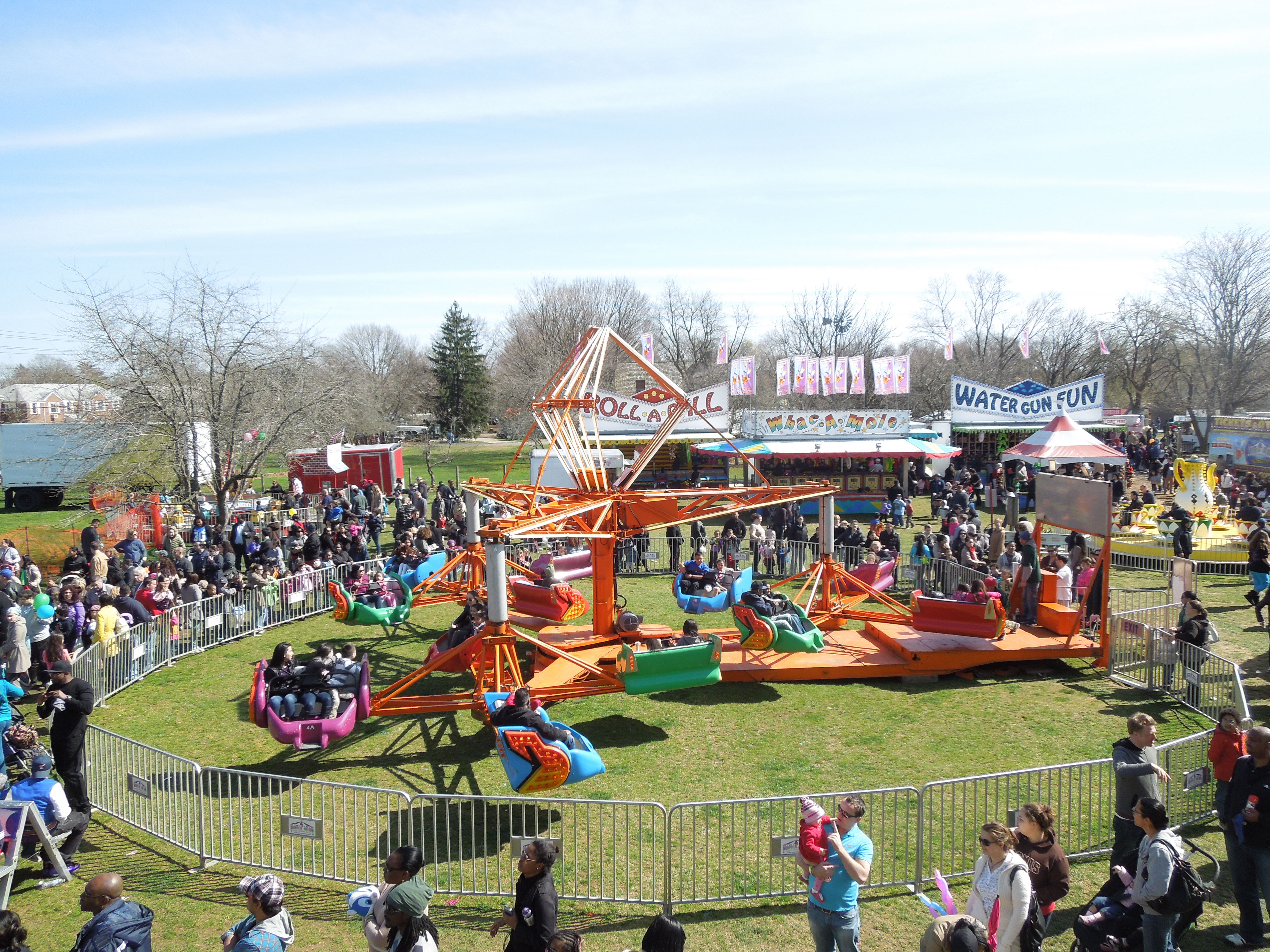 Children's Carnival
April 7 – 8 & 14 – 15/ Queens County Farm Museum
Families love this annual event which hosts a huge range of kid-friendly events and activities including carnival rides, midway games, hayrides, and other entertainment, all taking place within the pretty environs of the apple orchard at Queens County Farm Museum.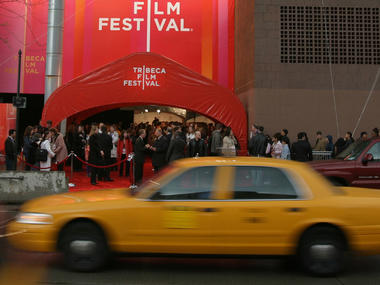 Tribeca Film Festival
April 18 – 29 / Venues across Lower Manhattan</div
This large-scale film festival offers a huge variety of groundbreaking movie screenings, including world premieres, along with celebrity talks, exclusive app-only content and a special Audience Award.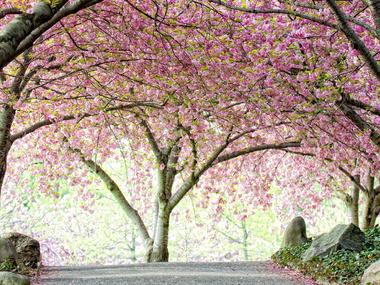 Earth Day
April 22 / Venues across New York
The annual outdoor Earth Day features dozens of exhibitors, including environmental non-profits, green businesses, kids' activities, and live performances, with more than 70 organizations represented.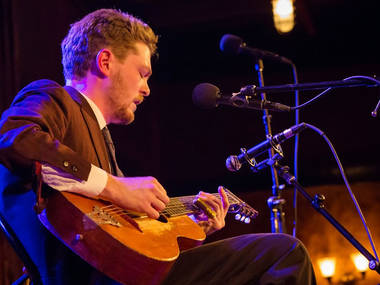 Sakura Matsuri Cherry Blossom Festival
April 28 – 29 / Brooklyn Botanic Garden
Sakura Matsuri features 200 blossoming cherry trees and 60 events and performances, all designed to celebrate Japanese culture. There's also a Japanese tea room, an art gallery and a mini flea market.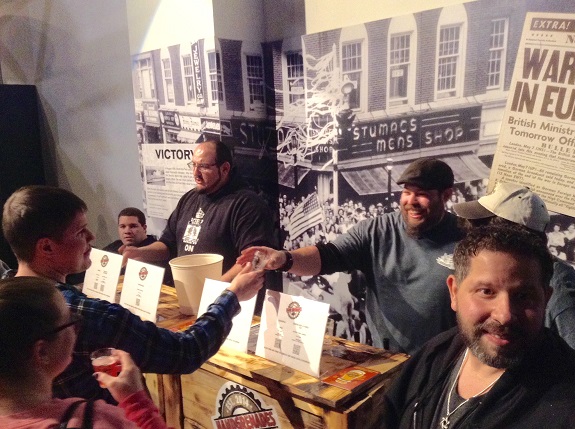 Brooklyn Folk Festival
April 28 – 30 / St. Ann's Church
Listen to folk, blues, jug-band, string-band, bluegrass, Balkan, and Irish music at this popular festival, which has vocal and instrumental workshops, film screenings, a family-friendly square dance, and a banjo tossing contest.
May 2018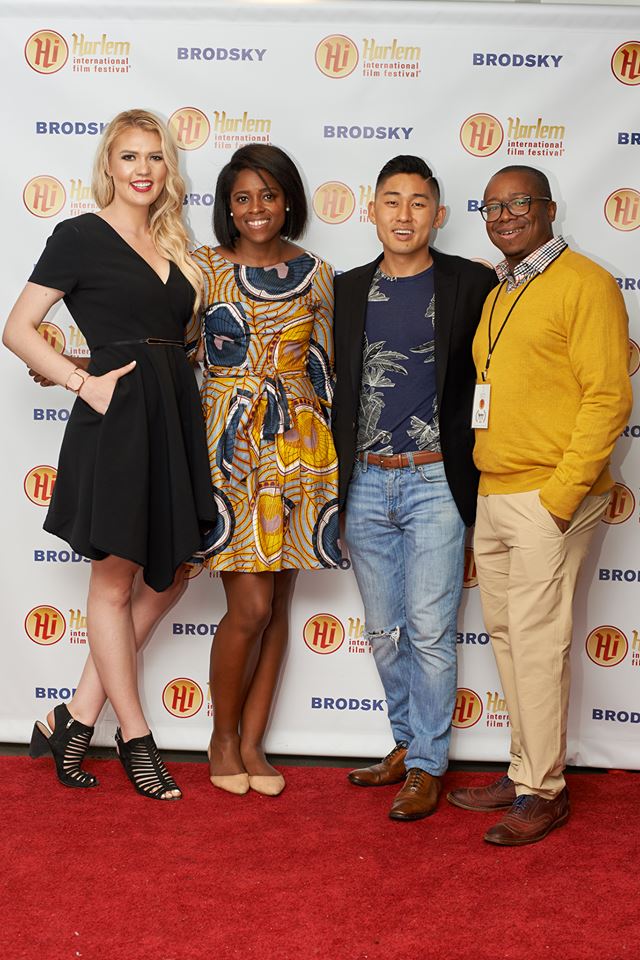 Harlem International Film Festival
May 3 – 6 / Venues across Harlem
Harlem International Film Festival showcases documentaries, shorts, youth projects, and animated works from Harlem to Hong Kong, along with panel discussions, awards and plenty more.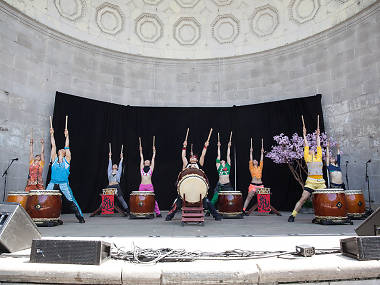 Japan Day
Dates TBC / Central Park
A vibrant celebration of Japanese culture, Japan Day includes a four mile run and kids' race, dancing and singing, calligraphy and origami, not to mention food tents serving up mouth-watering Japanese cuisine.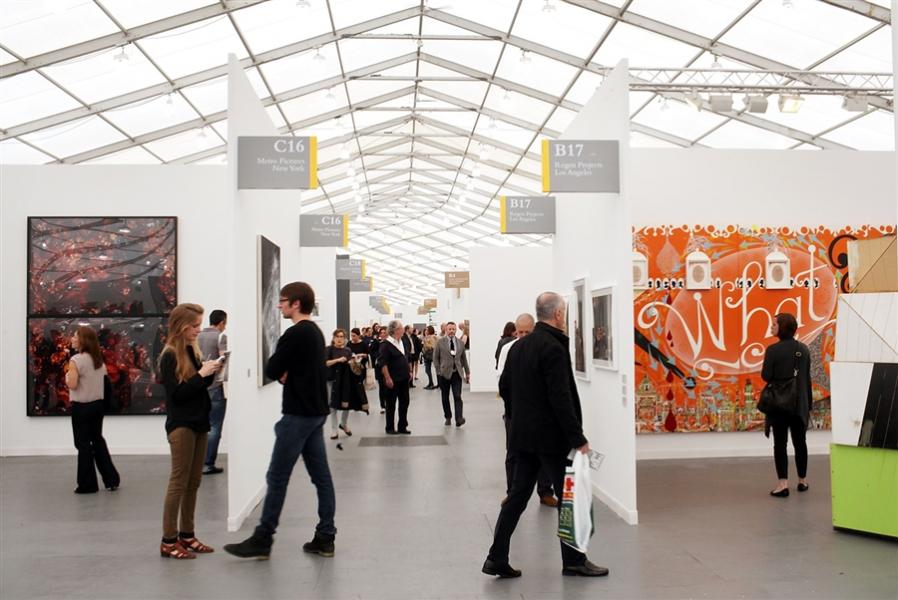 Frieze New York
May 14 / Randall's Island Park
Shop for art from over a thousand contemporary artists, attend talks, and mingle with art-world celebrities at the New York edition of this world-renowned arts fair.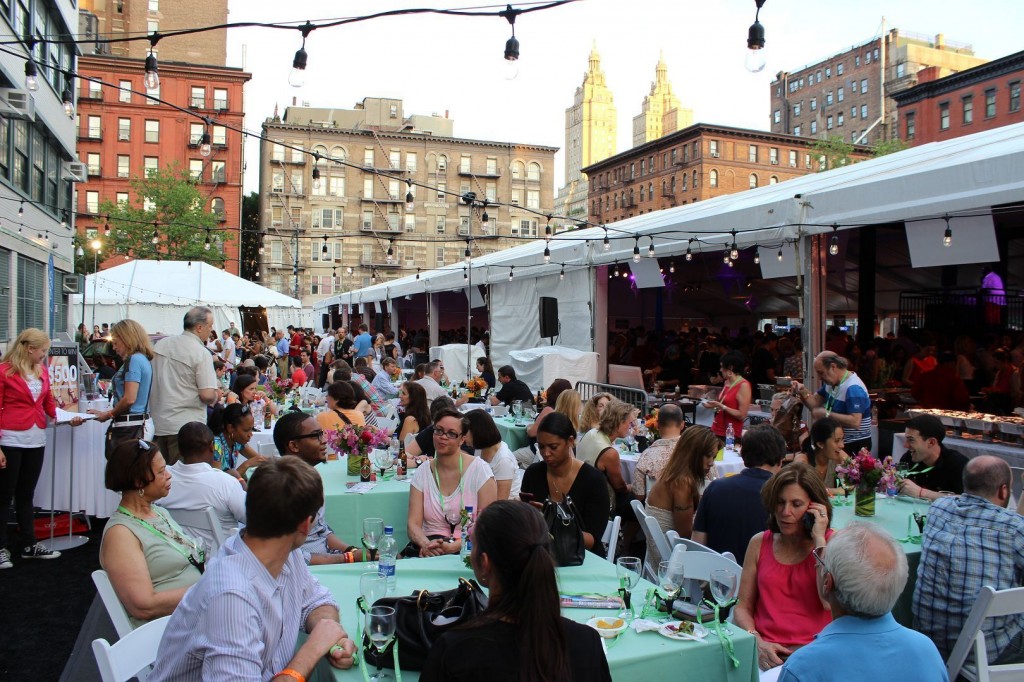 Taste of the Upper West Side
May 18 – 19 / Columbus Avenue & West 77th Street
Delve into New York's world class foodie scene at this action-packed event, where you're invited to sample food from 40 restaurants, as well as taste wine, beer, and cocktails, all under one giant tent.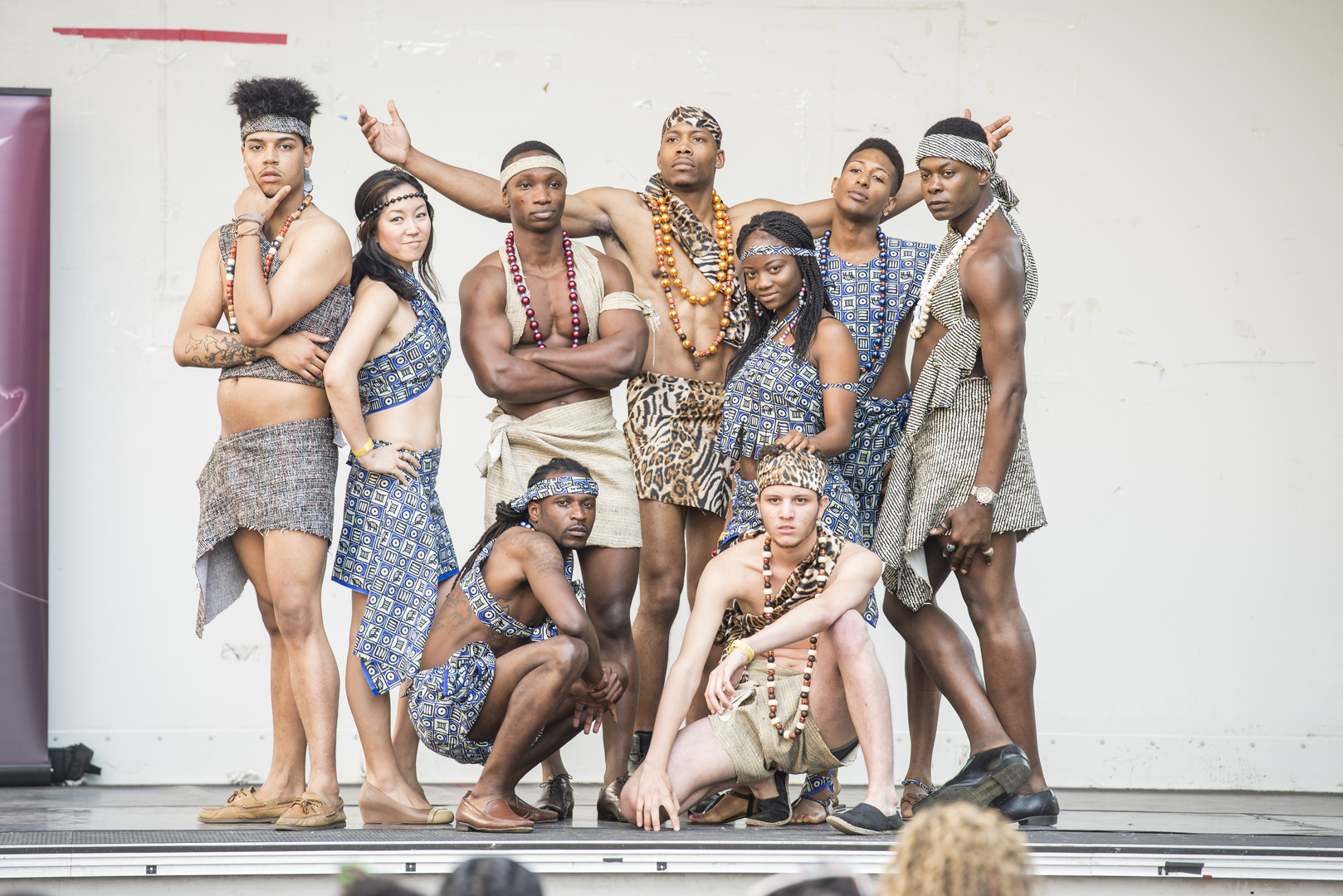 New York City Multicultural Festival
May 19 – June 2 / Jackie Robinson Park, Harlem
Organised by the community for the community, this fun-filled and free-to-enter festival celebrates all forms of cultural expression, including music, dance, poetry, food, fashion and art. There's also a dedicated kids' area to keep the little ones entertained.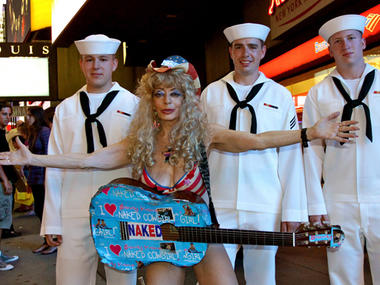 Fleet Week
May 24 – 30 / Venues across New York
Take a wander around real life ships, listen to concerts, watch demonstrations, and see military displays during this time-honoured celebration of the sea service. Entry is free.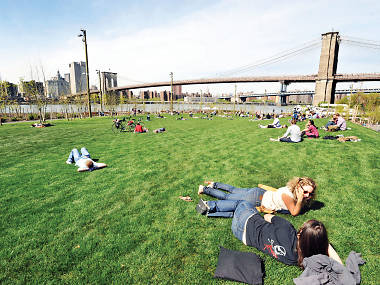 Memorial Day
May 29 / Venues across New York
Created to honour the men and women who have died while serving in our US armed forces, Memorial Day features several parades across the city, with some of the largest taking place in Brooklyn, the Bronx and on Staten Island.
Top Destinations
Neighborhoods in NYC
Landmarks in NYC
Destinations in New York State